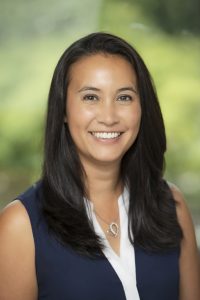 Bianca K. Frogner, PhD, Director of the Center for Health Workforce Studies and Associate Professor in the Department of Family Medicine at the University of Washington co-authored a perspective piece published in the New England Journal of Medicine calling for the modernization of scope-of-practice regulations of health professionals to keep up with health care transformation. The article reflects the collective voice of directors of privately and publicly funded health workforce research centers around the country who share a common concern about how state regulations governing the practice of many health care professionals are resulting in unwanted and counterproductive outcomes.
Scope-of-practice regulations define the legal boundaries for health professionals within a state including the health services that can be offered by a health professional and the circumstances under which these services may be provided. The major concern that this article addresses is that current scope-of-practice regulations constrain the ability of health care systems to use well trained, competent workers in innovate ways, which decreases access for patients to the professionals who can deliver care.
State restrictions are often advocated as being necessary to protect patients, yet often the restrictions primarily protect the interests of professions. The article highlights dental therapists as an example of practitioners that could augment capacity in their field by delivering much needed oral health care to underserved populations, but they are opposed by professional organizations representing dentists. The authors are unaware of any evidence that restrictions limiting scope of practice of various professions protect the public from low quality or unsafe providers. Dr. Frogner and her co-authors are calling upon state policymakers, employers and health professional organizations to revisit scope-of-practice regulations to ensure that they allow for innovation in workforce planning and prioritize the patient.
Read the full article here: Modernizing Scope-of-Practice Regulations — Time to Prioritize Patients and listen to an audio interview with Dr. Frogner.